Amelie is 7 years old and lives in Felixstowe with her mum Lucy, step dad Steve and big brother Oliver. During lockdown she has been learning a very exciting new skill – how to DJ! Here's Amelie's mum, Lucy, to tell us all about their story…
Initially the thought of home schooling was quite overwhelming! But we soon realised we may not be qualified teachers but we have a lot of skills we can teach the kids.
Their step dad Steve has been DJ'ing for many years and is an avid collector of vinyl records. He wanted to share his love of music with Amelie so he set her the challenge of researching an album each day. Amelie had to research 3 things about it, rate the album out of 10 and explain why she liked/disliked it.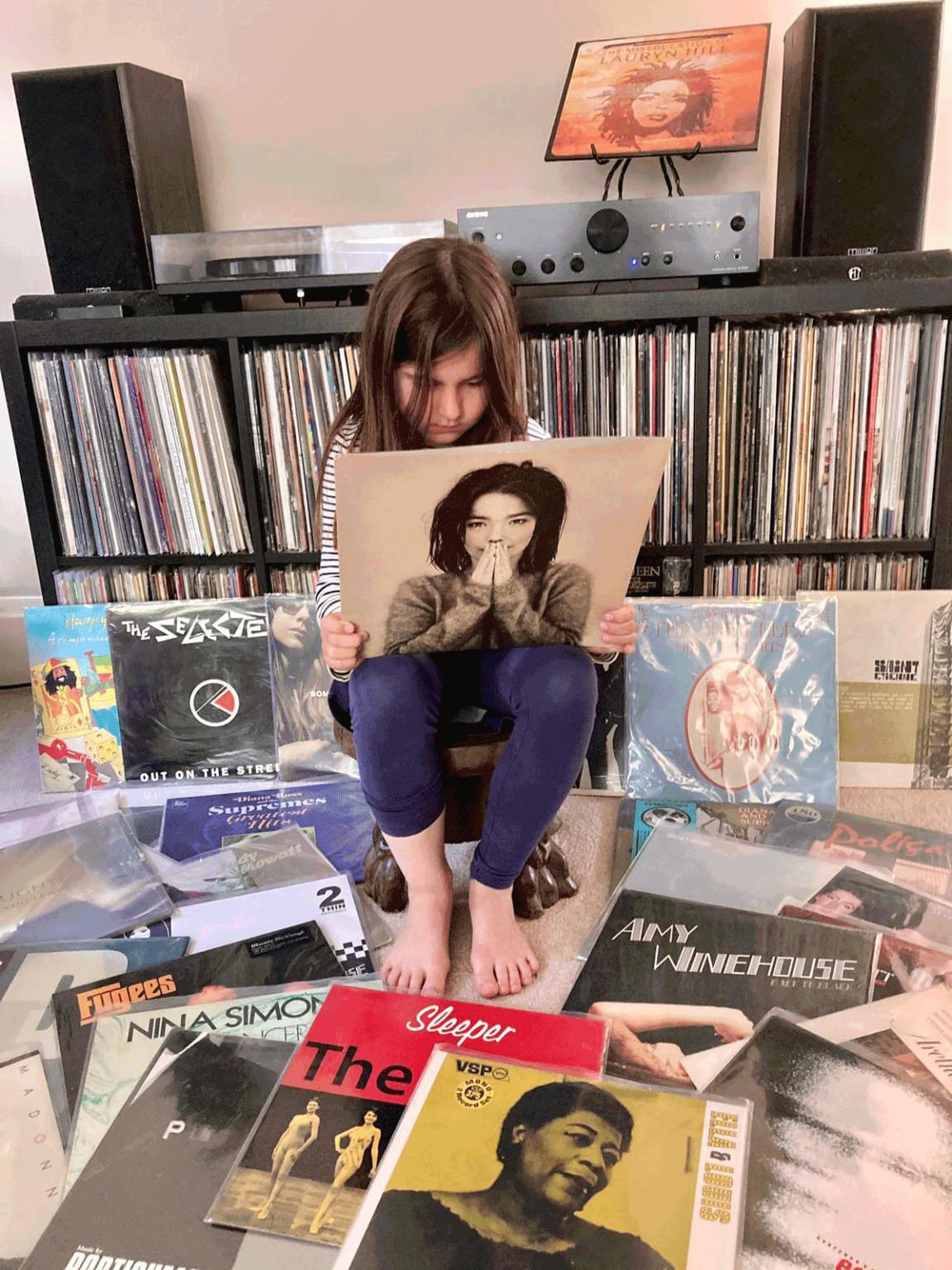 Steve then wanted to show Amelie how to mix the music and was quite shocked when she said she didn't realise girls could be DJ's!!
He introduced her to some famous female DJ's and decided to teach her the ropes. It was clear very early on that she had an ear for music and was soon mixing records. They decided it would be a fun idea to put on a live show via Facebook for family and friends and set up the Masquerave encouraging everyone to dress up and have fun.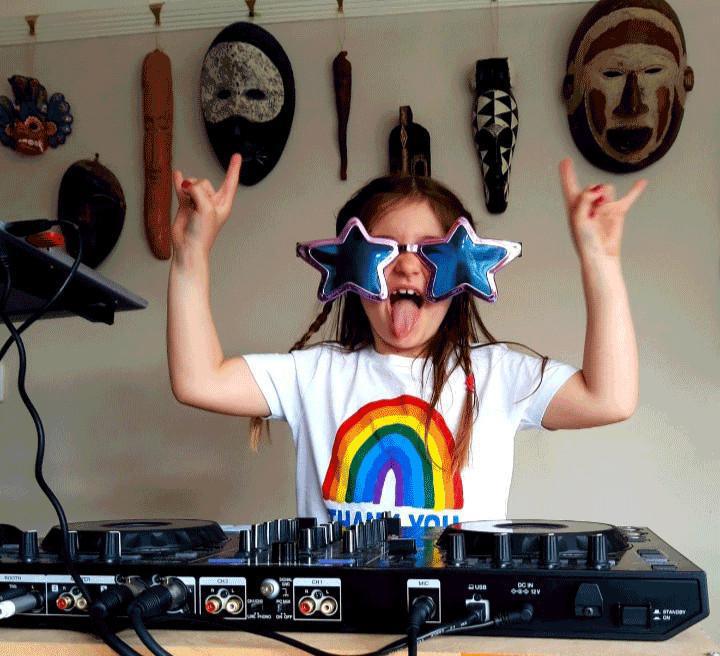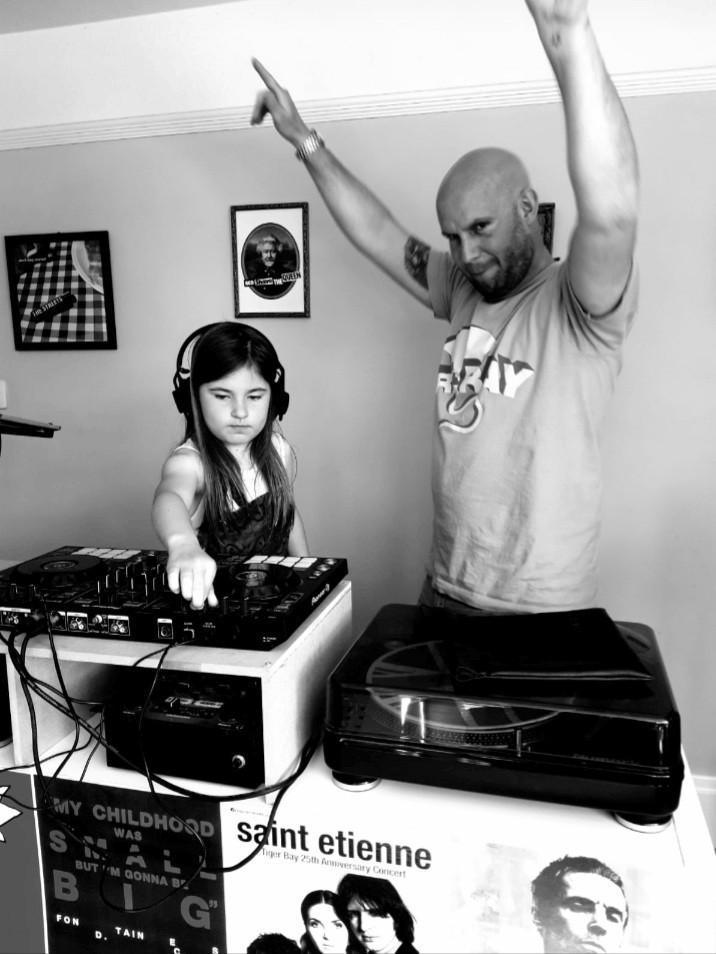 She was a natural and absolutely loved doing it. Steve posted a photo on Twitter which was picked up by Lauren Laverne from BBC Radio 6. She loved the story and contacted her colleague Mary Ann Hobbs who offered for Amelie to choose some music for the All Queens Mix which celebrates females in the music industry.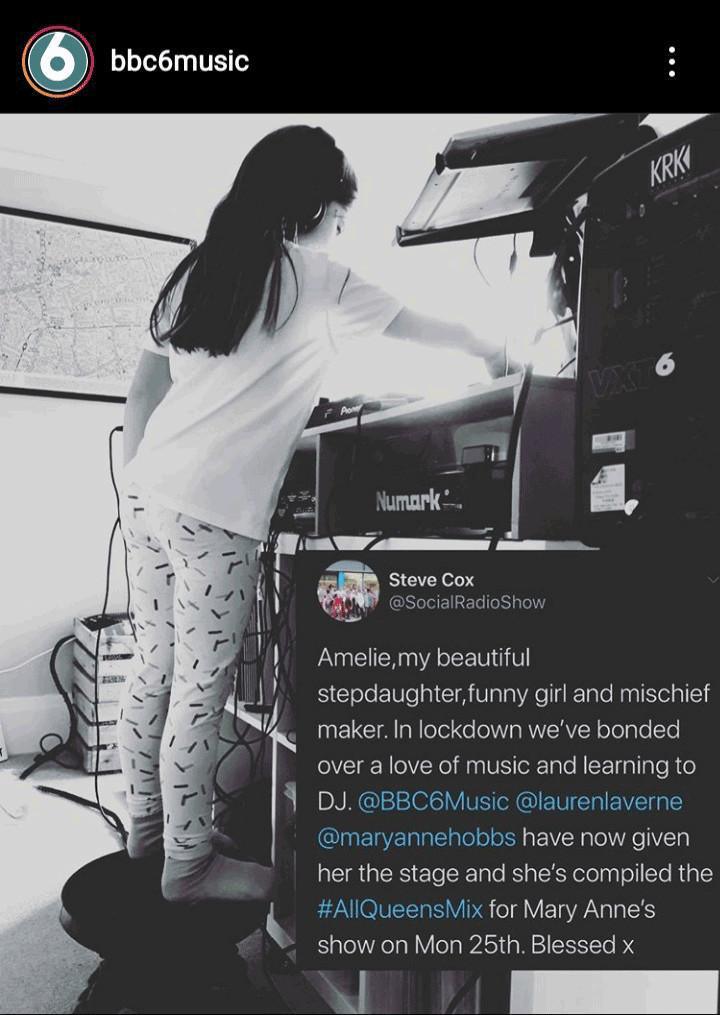 The show was fab and has been followed up with two interviews on Felixstowe Radio with Rob Dunger, an interview with Nihal Arthanayake from radio 5 and an appearance on Newsround!
https://www.bbc.co.uk/newsround/52946935
Steve and Amelie put on a second show using the Twitch app and Amelie chose to extend her All Queens Mix using female artists. With rainbow feather wings, crimped hair and glitter cheekbones she looked fab! She is an utter joy to watch and we are all bursting with pride for her.
Her next show will be live on Twitch (twitch.tv/coxy211) Saturday 27th June 3-5pm to celebrate what would have been Glastonbury 2020.
She would like to raise some money for charity and has chosen Suffolk MIND due to the fabulous work they have done to support very vulnerable people during lockdown. During her show you will be able to purchase a virtual festival pint for £5 via Just Giving.
I think most parents will relate to the pressure we put ourselves under to get this home schooling right. But we must remember, we are parents not teachers and our job is simply to keep our kids happy and safe.