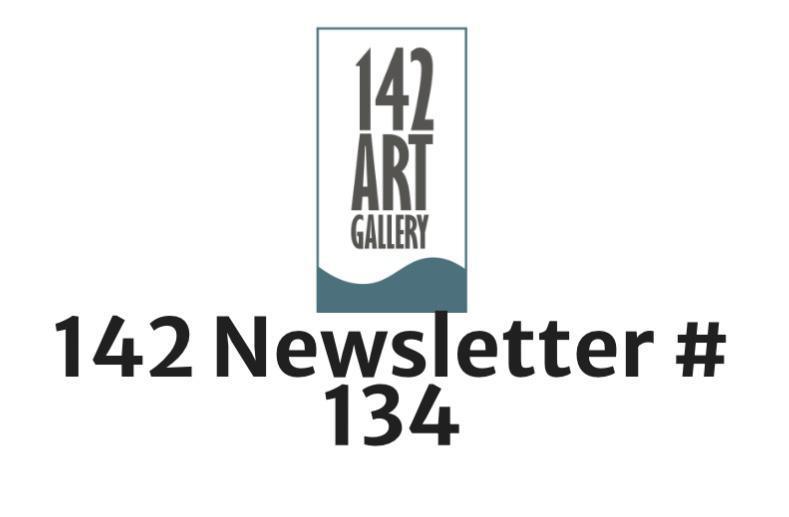 SAM BUTTRESS
16th - 22nd March
Open daily 10am - 5.30pm
(early closing Wed. 1pm)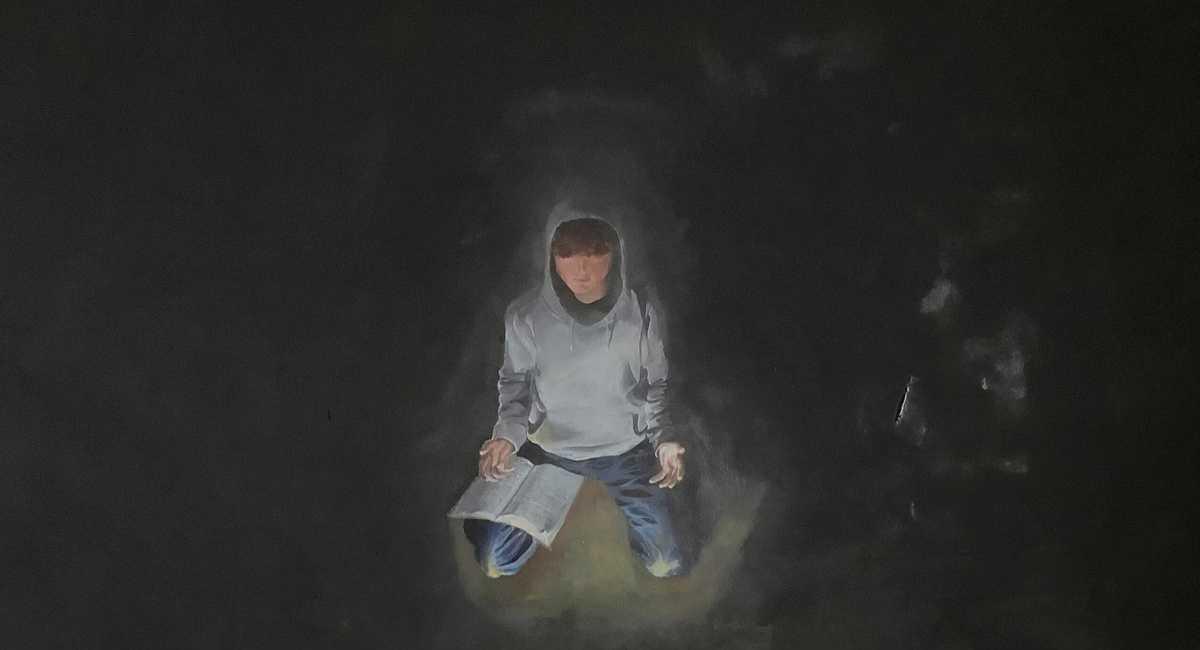 My exhibition is, to be honest, a tangible way to physically see the hope that I've been seeking.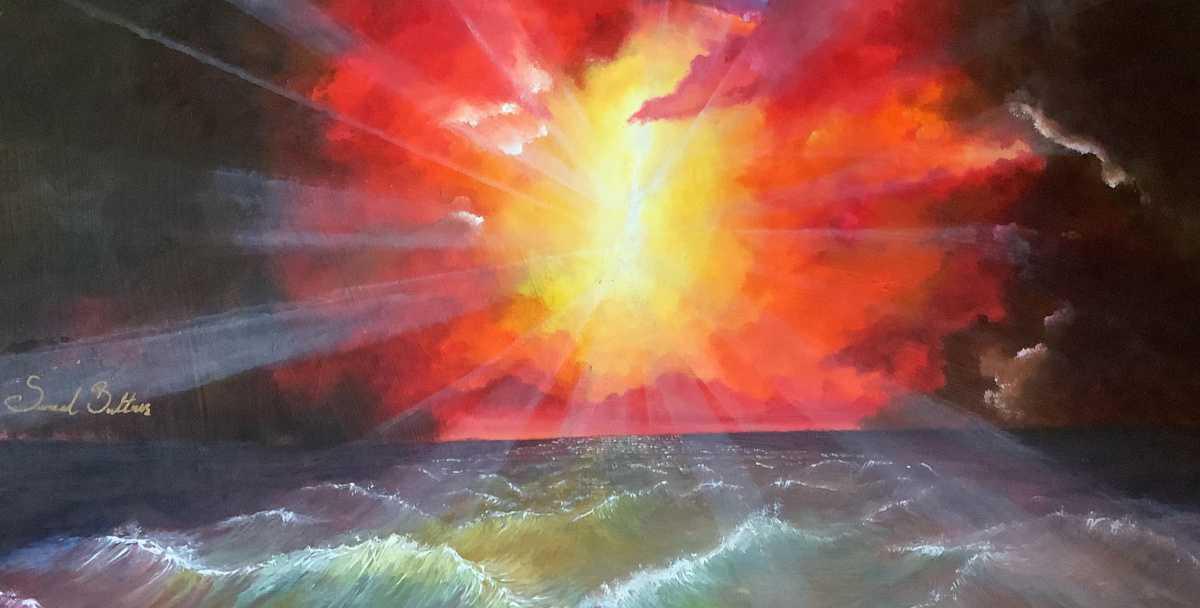 What can people expect from your exhibition at 142?
Art that makes you think, and that requires interaction (some works are Ultra Violet based). What we initially see may not be everything that there is to be seen…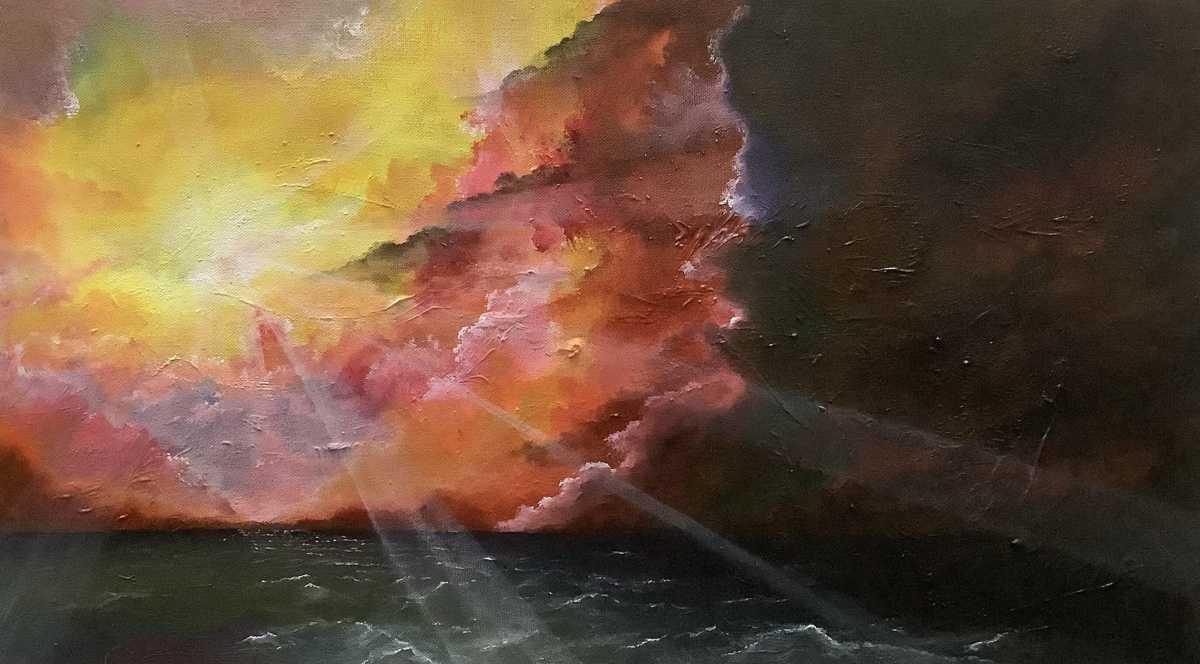 I hope my art will provoke many thoughts that last a really long time.

One theme is clearly light and darkness. Hope. I want my art to say things that maybe words can't. I'm trying to understand the mystery of suffering. I'm not great at using words to express myself - being creative is another language to do that. It can be quite a spiritual language too.

I think everyone is an artist. I think we are all made to create. I haven't been painting for a long time but that isn't so important. I have enjoyed creating things my whole life.