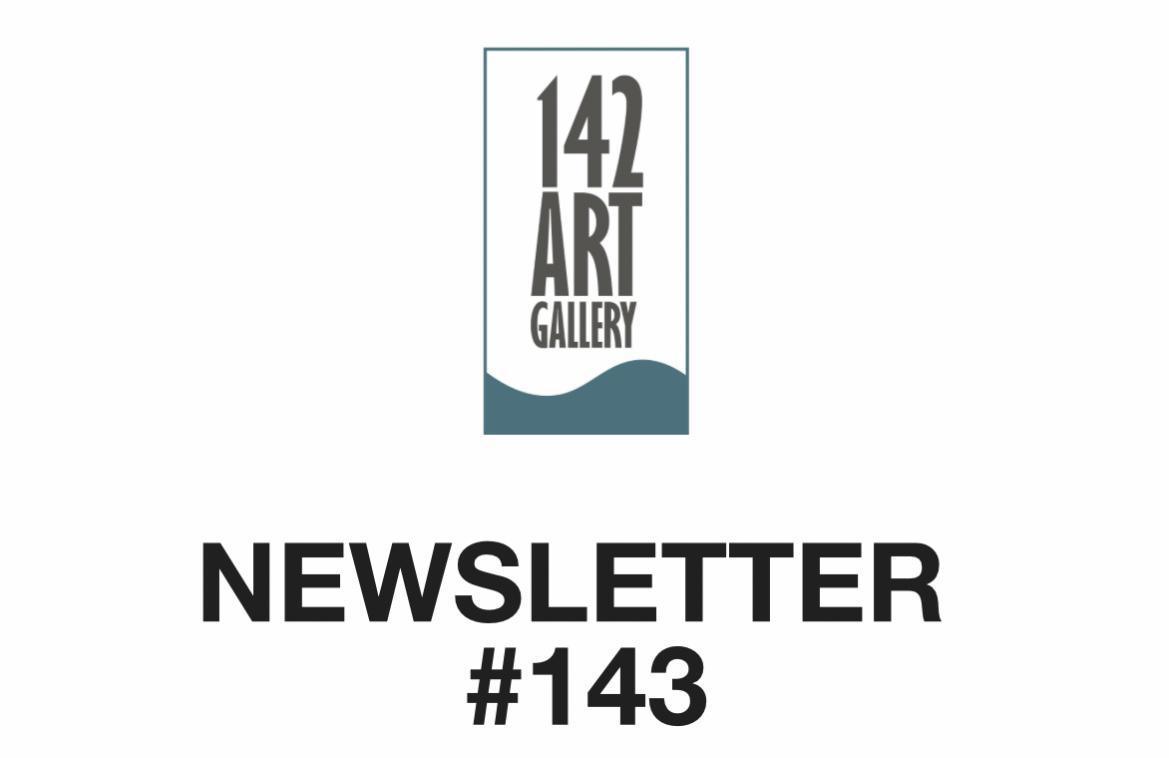 Hannah Garnham
and
Alice Nicholls
Two professional artists interested in expressing and learning about challenging human experiences.
During the day we will be hosting life drawing for the public and the opportunity to see artwork being created live in the gallery space. There will be a friendly welcome to view our exhibit and learn about the motivation behind the work.
Private View Evening
Saturday 20th 7pm

Alice Nicholls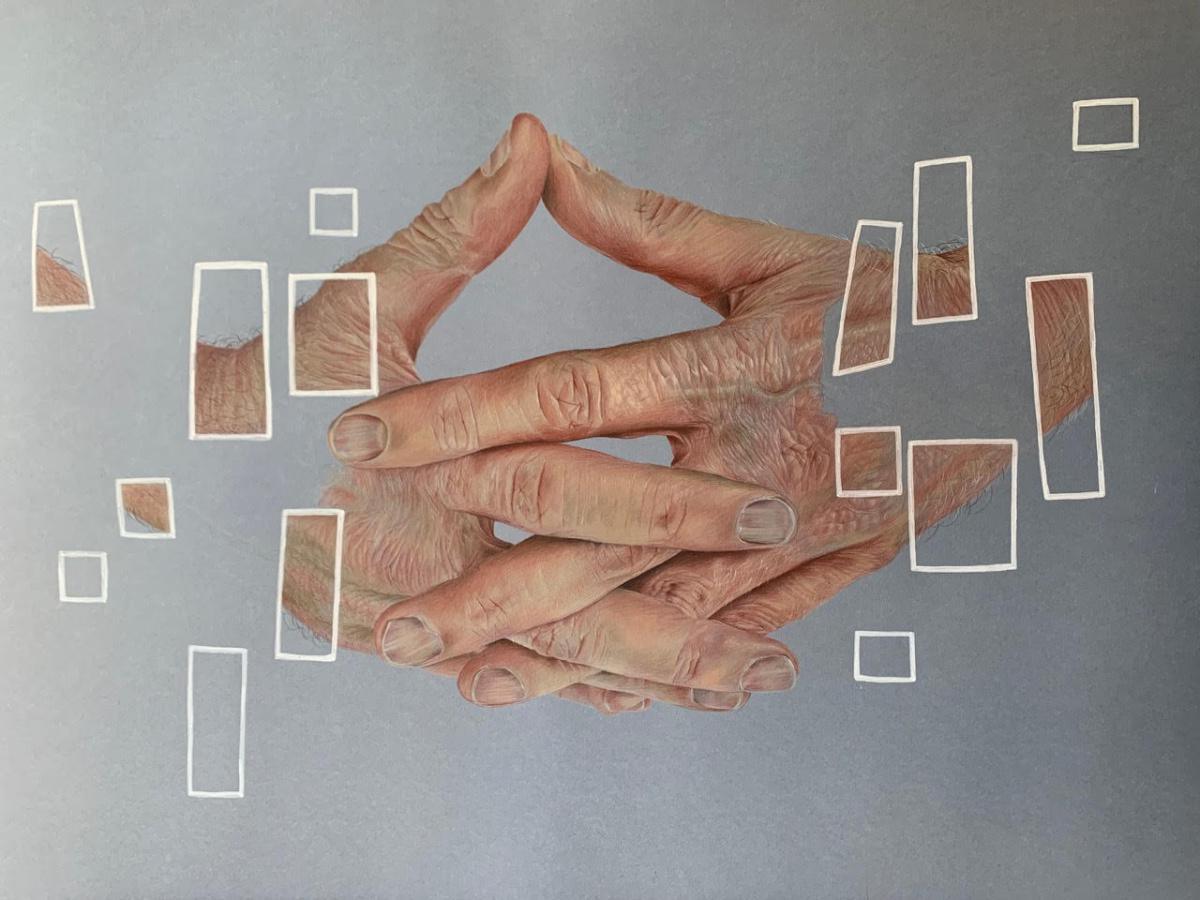 Alice began her artistic journey from a very young age, coming from a long line of creatives including famous Renaissance artist Hieronymus Bosch. She has long been fascinated with the communication hand portraiture can signify. Alice began with her Bachelor's degree in animation but progressed into her fifteen-year tattoo career from there. It was during lockdown when she was diagnosed as Autistic she started her master's degree in fine art to process and explore the experiences of herself and others. Discovering her love for intricate, large scale realism, particularly hand portraits she created a link between human experience and communication. She is interested to learn what information the hands can tell us as opposed to the face.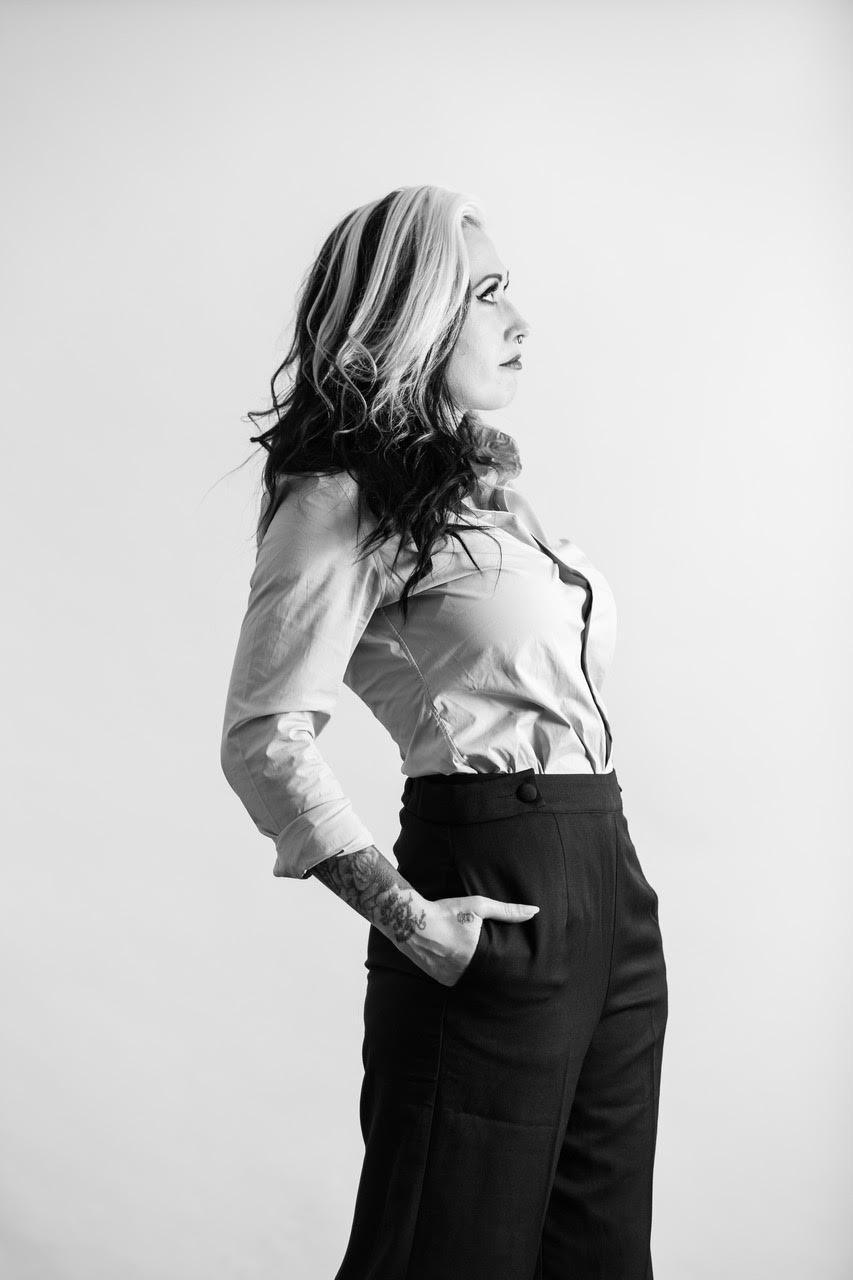 "I began the In Your Hands project to help give a voice to neurodivergent people from differing walks of life and bring them together though art. From interviewing members of the community, celebrities and academics, I have learned the differences which manifest between people and the enormous changes which are still needed in society." www.alicetheautist.art

@alicetheautist on Instagram, Facebook and Twitter.
Hannah Garnham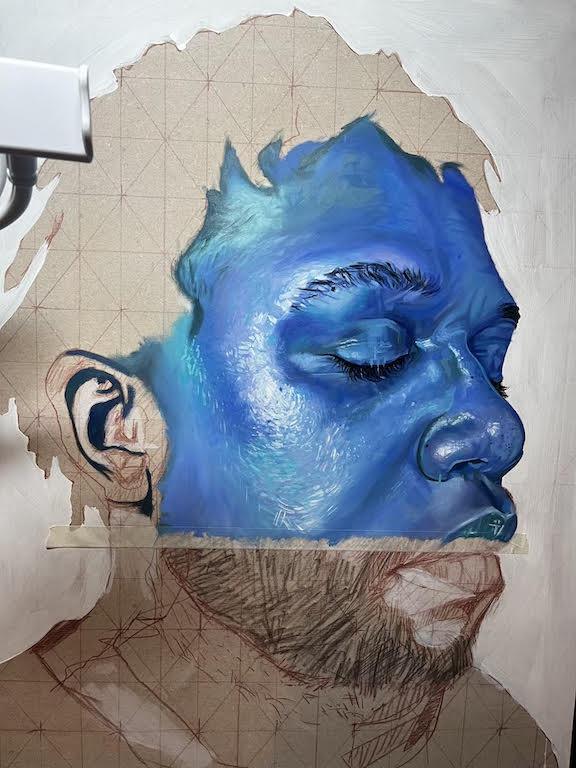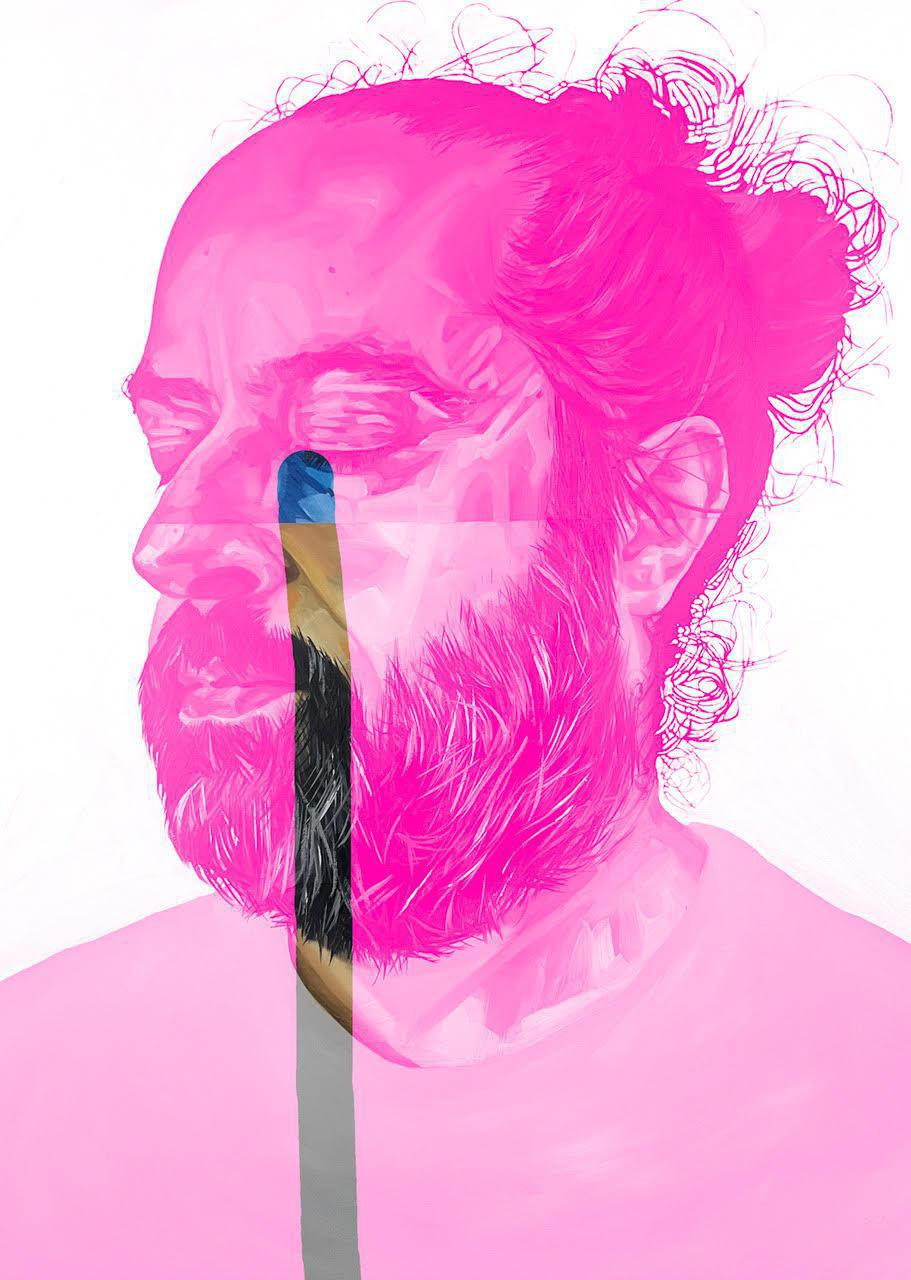 Hannah Garnham (b.1984) studied Fine Art at University Campus Suffolk, Ipswich, where she gained a BA (hons). It was at University where Hannah fell in love with works by Lucien Freud, Rachel Whiteread and others, and went on to specialise in conceptual portraiture. Hannah's professional career as a Portrait Artist spans over ten years of commission experience, however a shift in practice came with lockdown and the arrival of a second child. There was an urge to paint about uncomfortable experiences, a kind of cathartic process, where one painting transformed into a collection, and further again into an underpinning artistic concept for many projects. And people expressed its relatability. Blue Men is the first of these collections to be exhibited, accompanied by a supporting Zine of digital artworks. Hannah also teaches one-to-one oil painting lessons and is currently illustrating a children's book.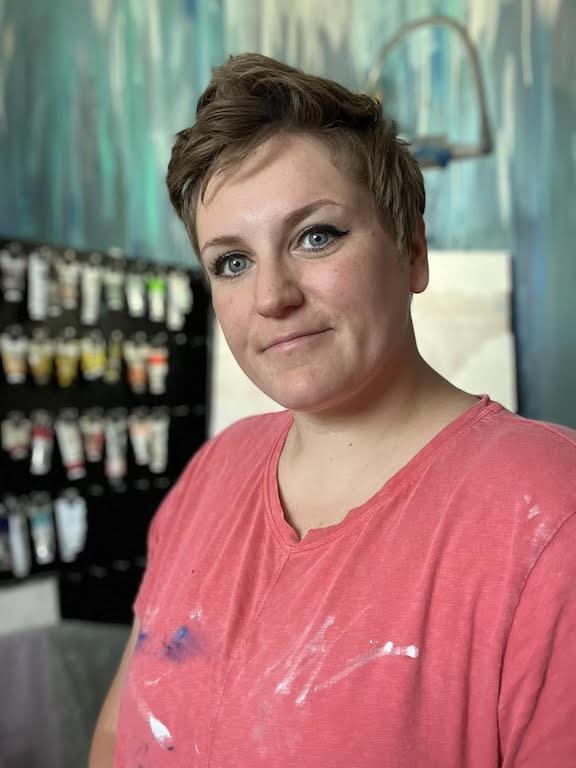 Hannah communicates difficult human situations that feel impossible to verbalise, via her paintings. Punchy, calculated use of colour further narrates and provides clues to the underpinning concept. Colour manipulation aids emotional interpretation of the paintings. Hue is utilised in a universal manner with cold blues, hot reds, sickening white tints, alien greens, and concealing shadows. The fundamental theme refers to the way in which Hannah has experienced certain situations that many people find themselves in. The use of multiple models demonstrates the fact that all kinds of people experience social unease, awkward interactions, loss of confidence, burnout, anxiety and more. The aim is that the audience will recognise a familiar situation within the paintings and connect with them emotionally and intimately.
www.hannahgarnham.com
www.instagram.com/hannah.garnham/

Events during this week
Friday 19th - how to improve your drawing skills workshop 11am
Sunday 21st - clothed life drawing event 11am
Tuesday 23rd - clothed life drawing 11am

For more details and how to book please go to instagram
@alicetheautist &hannah.garnham