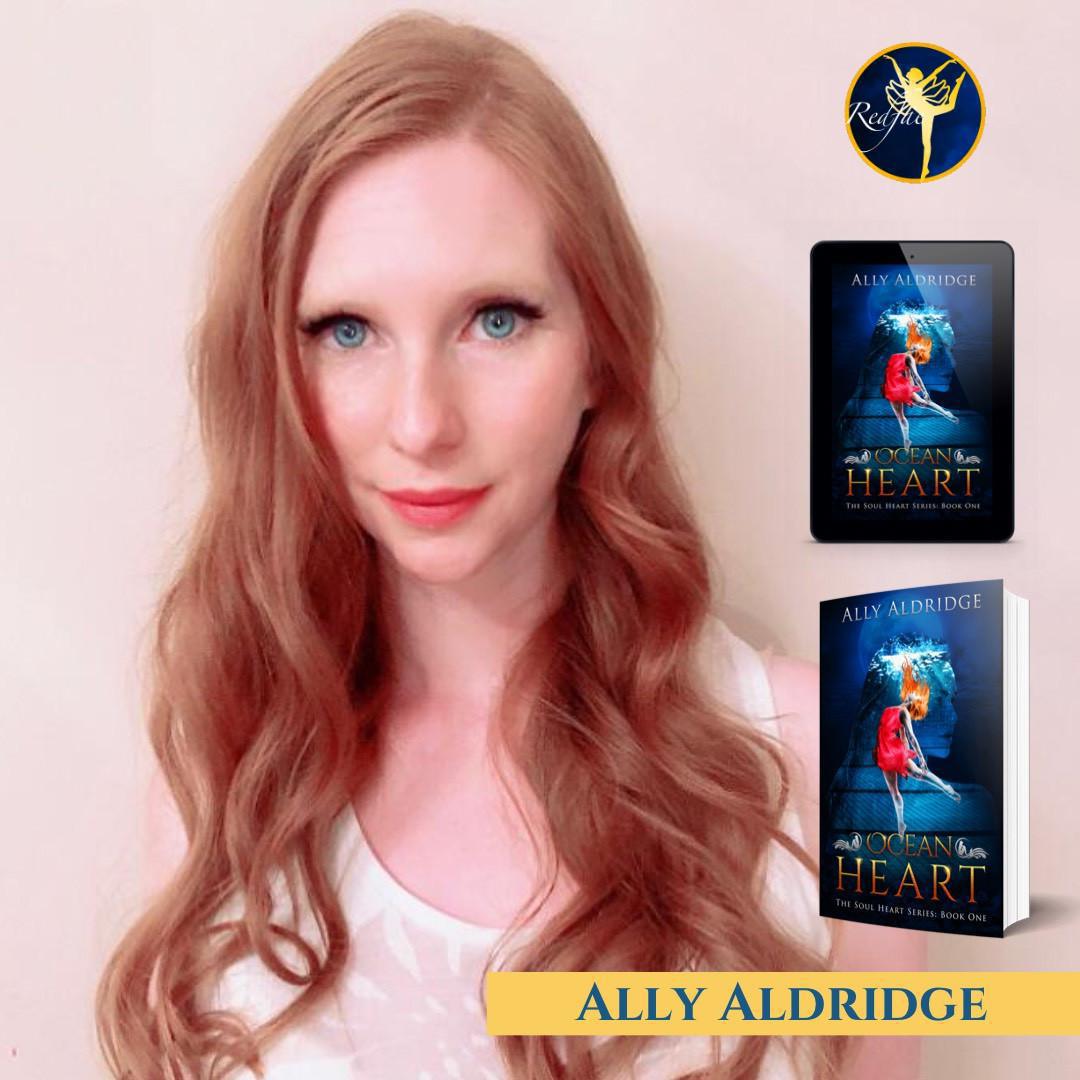 Ally was born in London, but grew up in Suffolk which is where most of her fantasy novels for young adults are based.
She is happily married to her high school sweetheart, and together they are raising two cats, their son and daughter. When Ally is not writing (or at her day job), she loves spending time with her family at the local beach, in the forest or watching way too much Netflix.
Ally loves a cup of tea and has been known to order one on a night out.
How long have you lived in Felixstowe for?
I've lived in Felixstowe almost all my life. We moved here from East London when I was about 18 months old. I went to Fairfield, Colneis, Deben High School, and Suffolk College.
When did you start getting into writing and what inspired you to start?
My love of writing started as soon as I was able to put a sentence together. My First stories were fanfiction for the Magic Key series by Orchard Reading Tree. My teacher at Fairfield Infant school, I think her name was Miss Fancy, told me that writing stories was an actual job. From that moment on I wanted to be an author.
The desire to be an author never waned. Whenever I had a blank notebook I'd fill it with stories. My English teacher at high school, Mr Macy, gave me extra exercise books because my stories were so long it left no space to do the homework he set. Those blank books gave me so much joy. If you're ever buying a gift for a writer, notebooks are a winner.
What inspires your storytelling?
I'm inspired by so many things. My debut novel Ocean Heart was inspired by many things:
The Little Mermaid, the fairy tale.
Stray by Rachel Vincent, an urban fantasy series.
Underworld, movie series.
Starry Eyed by Ellie Golding, a song
A Couple Kissing Underwater, a photo
Felixstowe - growing up here and my own memories and experiences
When something inspires a story idea, I note it down in an app on my phone. The idea might be a plot, a power, or a person. I ask, "What if?" and keep adding to it until it feels developed enough to start.
Tell us about your recent book release.
My debut novel, Ocean Heart, released in December 2020. It was during one of the lockdowns but I was still able to organise a distanced book signing with Stillwater Books, Felixstowe. Last time I checked, they still have a signed copy of Ocean Heart in store.
Ocean Heart is the story of Mariah, a teenage girl navigating first love, high school, and friendships. When her mermaid powers are awoken early, high school and romance gets a lot more complicated.
It's a contemporary fantasy set in Felixstowe with coming of age themes, and a romance plot.
Will there be any sequels to your book?
Yes, I've written book two, Sky Heart. But, there is still a lot of work before it will be ready for readers. It needs a few rounds of edits, a cover designed, and formatting.
Sky Heart is the story of Kiely, a teenage girl making bad choices following a break up. When her choices put her in the wrong place at the wrong time, she finds herself at the centre of a shifter war.
It's a contemporary fantasy set in Felixstowe and the Isle of Skye, Scotland. Skye is somewhere I visited as a child for a family holiday. I guess I like writing about places I've been to.
I've also started drafting a prequel but I'm not happy with it because it needs MORE magic. For book three, I have a few different ideas, but I think I will need a fourth book to wrap the series up.
For any person who's thinking about writing, do you have any tips for them?
I have tons of tips. This is why I started my blog because I love sharing what I've learnt and encouraging others to write.
If you want to write, do it. There's no right or wrong way to do it. Some people like to have the whole novel planned out and researched, but I prefer to have a brief outline of the main plot points and an idea of who my main characters will be. For me, half the fun is discovering the details as I go.
People have different tastes, so don't be held back if your writing doesn't appeal to those around you. I know people who think fantasy or romance stories are silly. If I listened to them, my novel wouldn't exist.
Remember, writing doesn't have to be fiction. As I already mentioned, I enjoy blogging. When I attended Scribblers, a local writers group in Felixstowe, I loved the diversity of genres shared. One member, Lillian, shared tales from her own life. Another example is my mum who enjoyed researching The Secret Army and writing about their history.
Lastly, don't let your abilities hold you back. I wasn't in the top class for English. I loved English, but grammar and spellings were hard for me, and still are. There are programs to help with that like Grammarly, Hemmingway, and Pro Writing Aid. And once finished an editor can help too. But, there is no program for your imagination, that gift is unique to you.
Do you have any other plans for this year?
Yes, I'm hoping to release Sky Heart this year, and possibly a third book. I'm also in talks with Waterstones in Ipswich about potentially having an instore author event.
Last year I was scheduled to attend a local high school but it was cancelled due to the pandemic. I'm hoping we can get something arranged for this year. Also, I like to do something for Mer-May, and June is Independent Author Week UK, and Independent Bookshop Week.
The best way to keep up with my news is by subscribing to my newsletter or following me on social media.
How can readers get in touch with you or follow your progress?
I've been granted the awesome opportunity to blog for The Felixstowe App on a regular basis, so download the app to stay up-to-date with my news, blogs and all things Felixstowe.
I have my own blog on my website www.allyaldridge.com with details of the many places you can connect with me online, and a link to subscribe to my newsletter.
I am most active on Instagram and really enjoy the community there.
▶ Grab your eBook copy here
▶ Grab your eBook or paperback from Amazon
▶ Order it in at your local bookshop - Redfae Bookshop
▶ Order a signed copy from my Ko-Fi Shop
Don't forget you can also borrow Ocean Heart from your local Library or from Overdrive.